St. Stephen's Episcopal Church
8 a.m. (Holy Eucharist Rite 1, no music)
10 a.m. (
Holy Eucharist Rite 2, with music)
We are to incarnate the presence and work of Jesus Christ in this place and
**(Anyone is welcome to receive the Eucharist if they have been baptized.
We are baptized in the Lord, our Christ not a denomination) **
Reverend Walcott W. Hunter (Rector)
Reverend Mercedes Marshall (Deacon)
Annual Appeal has begun.
Envelopes are available in the Narthex.
Donations can be placed in the collection plate,
dropped off in the office and mailed in.
Thank you for your support as we fulfill our common goal.
Morning Prayer: Tuesday-Friday 9-9:30 a.m.,
Lady Chapel
Holy Eucharist & Healing Mass:
Thursday 10 a.m.
Bible Study Group
following Healing Mass. Meet in Library.
Benediction of the Blessed Sacrament: F
irst Friday 11 a.m.
Requiem Mass for departed loved ones: Last Friday 11 a.m.
Come Join Us for Mass, Coffee Hour and Fellowship,
Thrift Shop,
other exciting events listed on the
Activities Calendar page!
St. Stephen's
Happenings & News
St. Stephen's invites parishioners to participate in the Mass
Positions include Acolyte, Alter Guild, Choir, Lector
The annual Fall Food Drive to support those in need of food
has begun now through October 29.
Please see the flyer below for details.
Thank you so much for your support in helping others.
October 21, 5 PM, Telman Hall
purchase tickets through October 18, $10
Flyer with menu is below
2023-2024 School Supplies Drive
Thank you everyone for your generosity! You've exceeded last year's donations and the supplies have been delivered. Check out the pictures on the Community Outreach page.
We partner with James Marlowe and Mytte P. Lock Elementary Schools to deliver school supplies to the teachers and students.
We collect non-perishable food throughout the year. Please drop off your donations in the basket located in the Narthex.
Follow us on Facebook for all up-to-date activities and volunteer opportunities.
**********************************************************************************************************************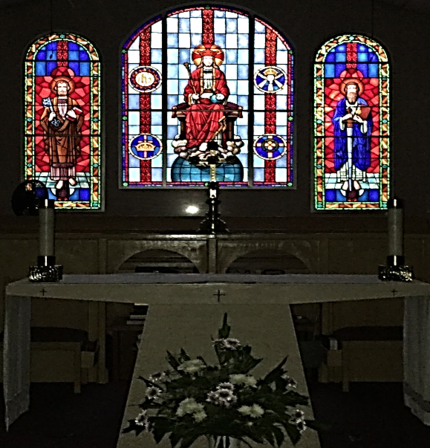 5326 Charles Street
New Port Richey, Florida 34652
nprststephens@gmail.com
(please note our new email address as of May 15, 2023)